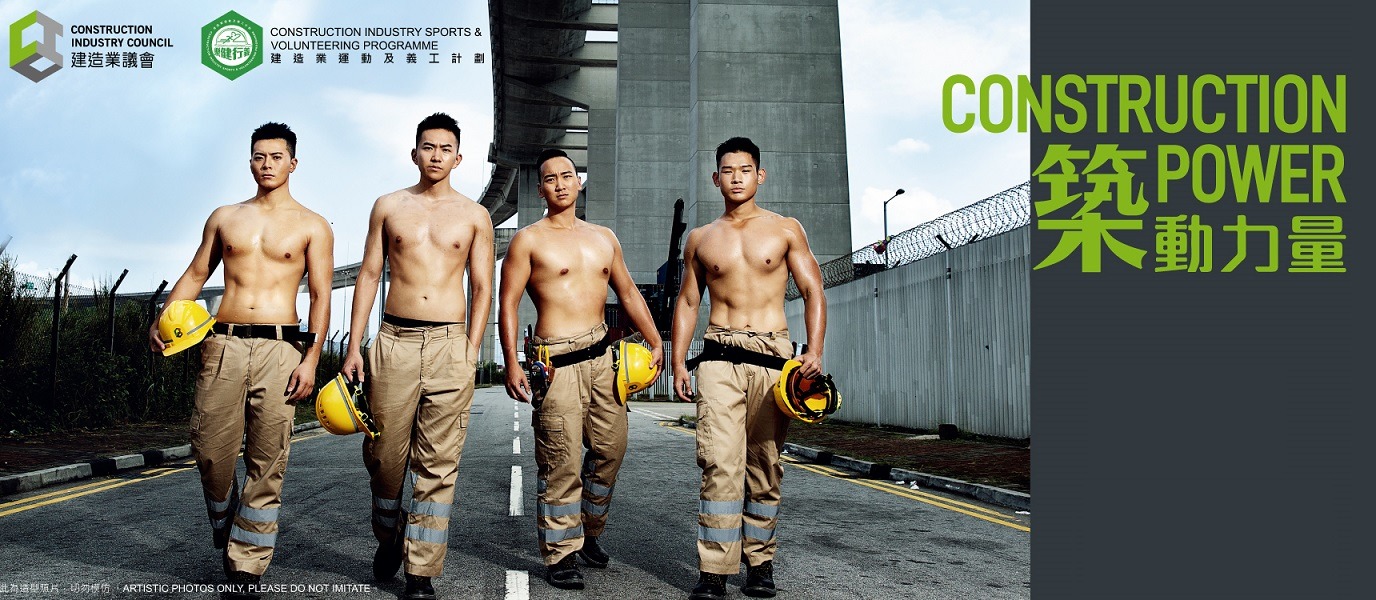 Construction Power | Get In Gear
Construction Calendar 2019
Construction Power | Get In Gear
With a view to manifesting its dedication to community services, Construction Industry Sports and Volunteering Programme (CISVP) has invited 19 youngsters from the construction industry to take part in this project. After a few months' training at their leisure, these youngsters demonstrate the power and beauty of construction through the shooting of Construction Calendar 2019.
Half of the sales generated from the Calendar will go to support expenses for CISVP's volunteering services, including home maintenance and repairs for the underprivileged, visits to the needy, and environmental conservation projects for the community. Previous beneficiaries include Tung Wah Group of Hospitals, The Hong Kong YWCA, Hong Chi Association and Sik Sik Yuen Social Services.
Priced at HKD$68 each, only a limited number of Calendars are still available, please send us message via CICHK Facebook Messenger: www.facebook.com/CICHK or WhatsApp: 9764 1945.
Please support our meaningful project!

CISVP website: www.cisvp.hk