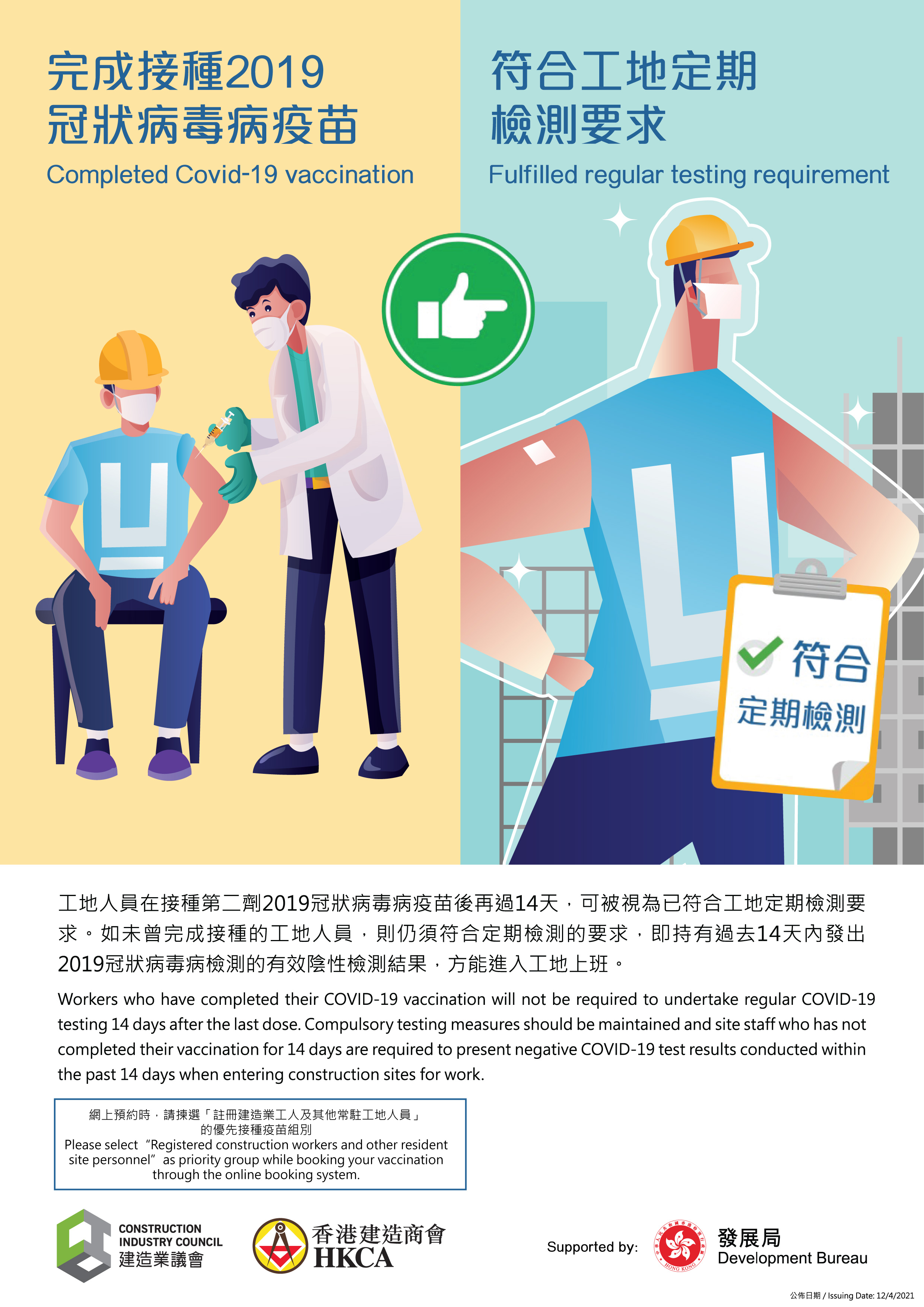 The Construction Industry Council (CIC) and the Hong Kong Construction Association (HKCA) agrees to the Food and Health Bureau's announcement on 29 March 2021, that vaccine recipients have fulfilled the requirement for regular COVID-19 testing as vaccination will help recipients develop immunity in 14 days after completion.
The CIC and HKCA concur to adopt the Government's proposition to acknowledge vaccine completion record as valid negative COVID-19 testing result for the compulsory regular COVID-19 testing scheme. Therefore, workers who have administered their final COVID-19 vaccine for more than 14 days will not be required to undertake regular COVID-19 testing. Compulsory testing measures should be maintained and site staff who has not completed their vaccination for 14 days are required to present negative COVID-19 test results issued within the past 14 days when entering construction sites for work.
For information on regular testing at sites, please refer to link.
For information on COVID-19 Vaccination Programme - Construction Industry Practitioners, please refer to this link.
For information on Vaccine Pass Arrangement at Construction Sites, please refer to this link.