CIC Service Centres
If it is necessary to visit the service centres, please make an appointment via hotline (Tel: 2873 1911), "easyJob" mobile app or email (wro@cic.hk).
Applicants are required to pay the application fee by Octopus.
For new registration or request for update of photo record, a recent colour photo with clear facial features in plain white background must be provided.
For the lost card replacement application, the applicant must provide the report of lost/stolen property issued by HK Police, and the original HKID, or acknowledgement of application for HKID, or other identity documents with HKID number & photo, such as passport/ Home Return Permit. The expiry date of the replaced registration card remains unchanged.
Workers Registration can be applied via the following channels. Successful applicants will receive their registration cards by post without the need of visiting service centres. For details, please visit CIC website - Registration Services - Registration Services - How to Apply.
By post
Application video guides:
How to use easyJob (Applicable only to RENEWAL of HK Permeant Resident & Update Information) (Chinese version only)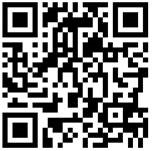 To ascertain registration particulars of a registered construction workers for the purposes specified under the Construction Workers Registration Ordinance (Cap. 583), please access the Register of Construction Workers on the CIC website (www.cic.hk/wregister).
For enquiries, please contact us through workers registration hotline tel. 2873 1911, WhatsApp 6010 1769 or email at wro@cic.hk. Other enquiries can be made to CIC Hotline 2100 9000, or:
Safety Training Courses – Tel: 2100 9568; Email: kccsafety@hkic.edu.hk
Trade Tests – Tel: 2100 9262; WhatsApp 5720 0072
Full Time Courses (New Admission) – Tel: 2100 9723
Kwai Chung Courses – Tel: 2100 9600
Full Time Short Courses – Tel: 2100 9601
Sheung Shui Courses – Tel: 2100 9778
Kowloon Bay and Training Grounds Courses – Tel: 2100 9500 / 5742 7990
BIM Programmes – Tel: 3199 7343
Non-BIM/Management Courses – Tel: 2100 9893
Levy – Tel: 2100 9346
Construction Workers Registration System (CWRS) – Tel: 21009863, Email: cwrs_helpdesk@cic.hk
Construction Industry Caring Campaign - Apply via WhatsApp: 9764 1945 / Telephone: 2100 9000
With the aim of providing a safe workplace for everyone, all persons are required to fulfil CIC's requirements on its anti-epidemic measures when entering CIC's premises (including scanning the venue QR code by "LeaveHomeSafe" Mobile App and completing the Health Declaration Form . Visitors who have a body temperature higher than 37 degrees Celsius, are not wearing masks, are subject to the HK Government compulsory quarantine or isolation order, reside in buildings with confirmed cases or have been to the countries/areas with outbreaks of COVID-19 in the past 14 days (Latest updates: www.chp.gov.hk), are not allowed to enter the CIC premises.
CIC Service Centre
Service Hour(1,2 & 3)
Kowloon Bay
G/F, 44 Tai Yip Street, Kowloon Bay
(Exit A, MTR Kowloon Bay Station)

(

Map

)

9 am – 6 pm
Mondays to Fridays
Closed Saturdays, Sundays and Public Holidays
Nam Cheong

Shop 6-7, MTR Nam Cheong Station
(Opposite to the gates of Exit D within the Station) (Map)
(1) Arrangements on Typhoon Warning Signal No. 8 or above or Black Rainstorm Warning
On Mondays to Fridays, if the Typhoon Warning Signal No. 8 or above or Black Rainstorm Warning ("related warning") is cancelled at or before 2 pm, all CIC Service Centres will resume duty within 2 hours; if the related warning is cancelled or lower after 2 pm, all CIC Service Centres will be closed.
(2) All the CIC Service Centres are closed on the following public holidays and specified date(s). We apologize for any inconvenience caused.
05 Apr 2023 (Ching Ming Festival)
07 Apr 2023 (Good Friday)
10 Apr 2023 (Easter Monday)
01 May 2023 (Labour Day)
26 May 2023 (The Birthday of the Buddha)
22 Jun 2023 (Tuen Ng Festival)
02 Oct 2023 (The day following National Day)
23 Oct 2023 (Chung Yeung Festival)
25 Dec 2023 (Christmas Day)
26 Dec 2023 (The first weekday after Christmas Day)
(3) All the CIC Service Centres are closed earlier at 5 pm on the following specified date(s). We apologize for any inconvenience caused.
29 Sep 2023 (Mid-Autumn Festival)
22 Dec 2023 (Winter Solstice)
31 Dec 2023 (New Year's Eve)