Skip to main content
Award Presentation Ceremony of the inaugural CIC Outstanding Contractor Award was held at the Government House. Guest of Honour, Mrs. Carrie Lam Cheng Yuet-ngor, The Chief Executive of the Hong Kong Special Administrative Region presented the Grand Award of the three contractor categories.
14 awards were presented to 11 contractors at the ceremony. Winners of the Grand Award had the opportunity to share their insight of attributes of an outstanding contractor. The Outstanding Constructor Award ceremony will be held again in 3 year's time.
List of Winners
Major Contractor

Contractor

Specialist Contractor

Outstanding Contractor Award

China State Engineering (Hong Kong) Limited

Richwell Engineering Limited

ATAL Engineering Limited

Corporate Innovation Award

Gammon Construction Limited

Richwell Engineering Limited

Vibro (H.K.) Limited

Professionalisation Award

Dragages Hong Kong Limited

Cheung Kee Fung Cheung Construction Company Limited

ATAL Engineering Limited

Revitalisation Award

Gammon Construction Limited

Hip Hing Engineering Company Limited

-----

Young's Engineering Company Limited

Environmental, Social and Governance Award

Build King (Zens) Engineering Limited

-----

Chun Wo Foundations Limited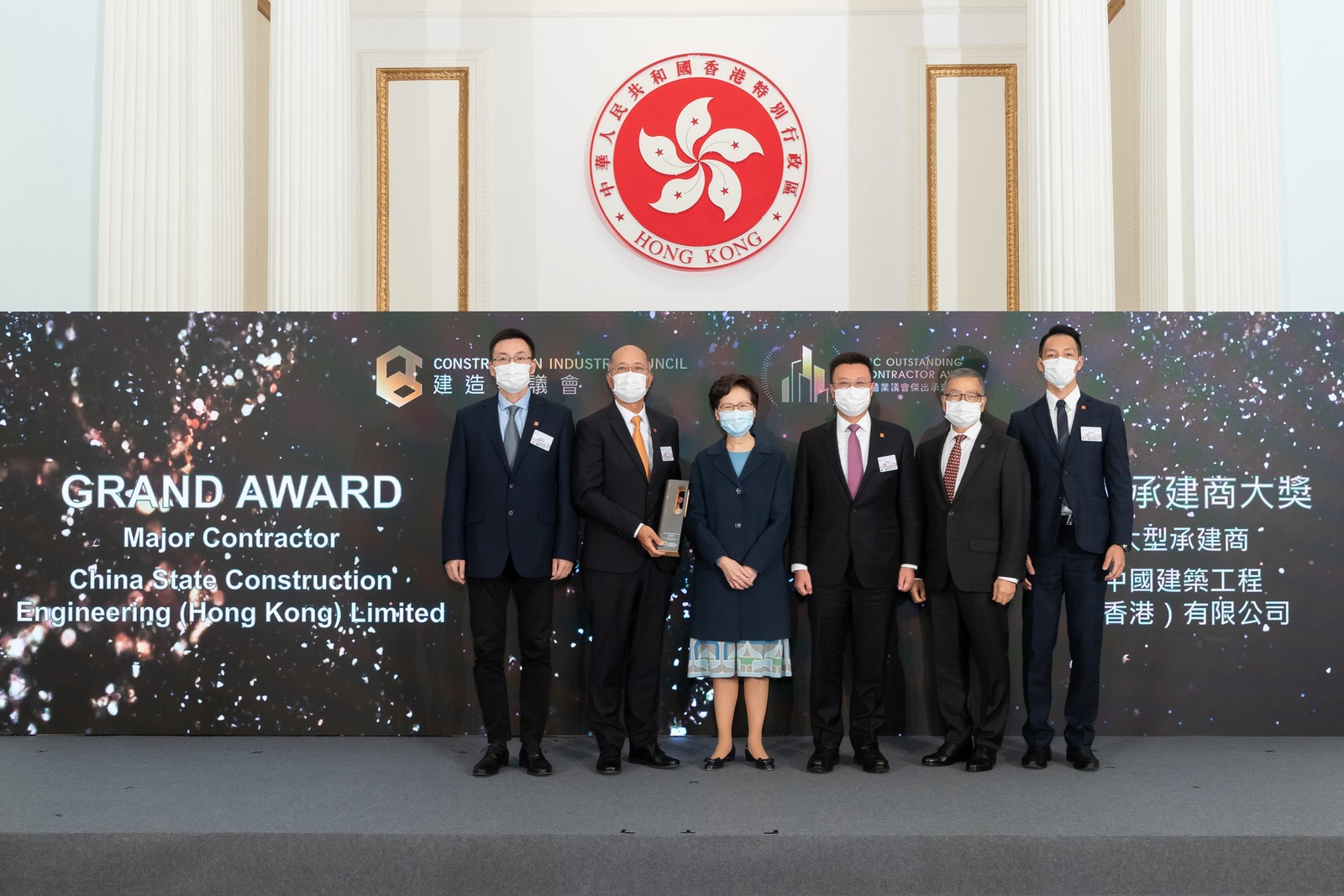 China State Engineering (Hong Kong) Limited - The Winner of Outstanding Contractor Award (Main Contractor Category)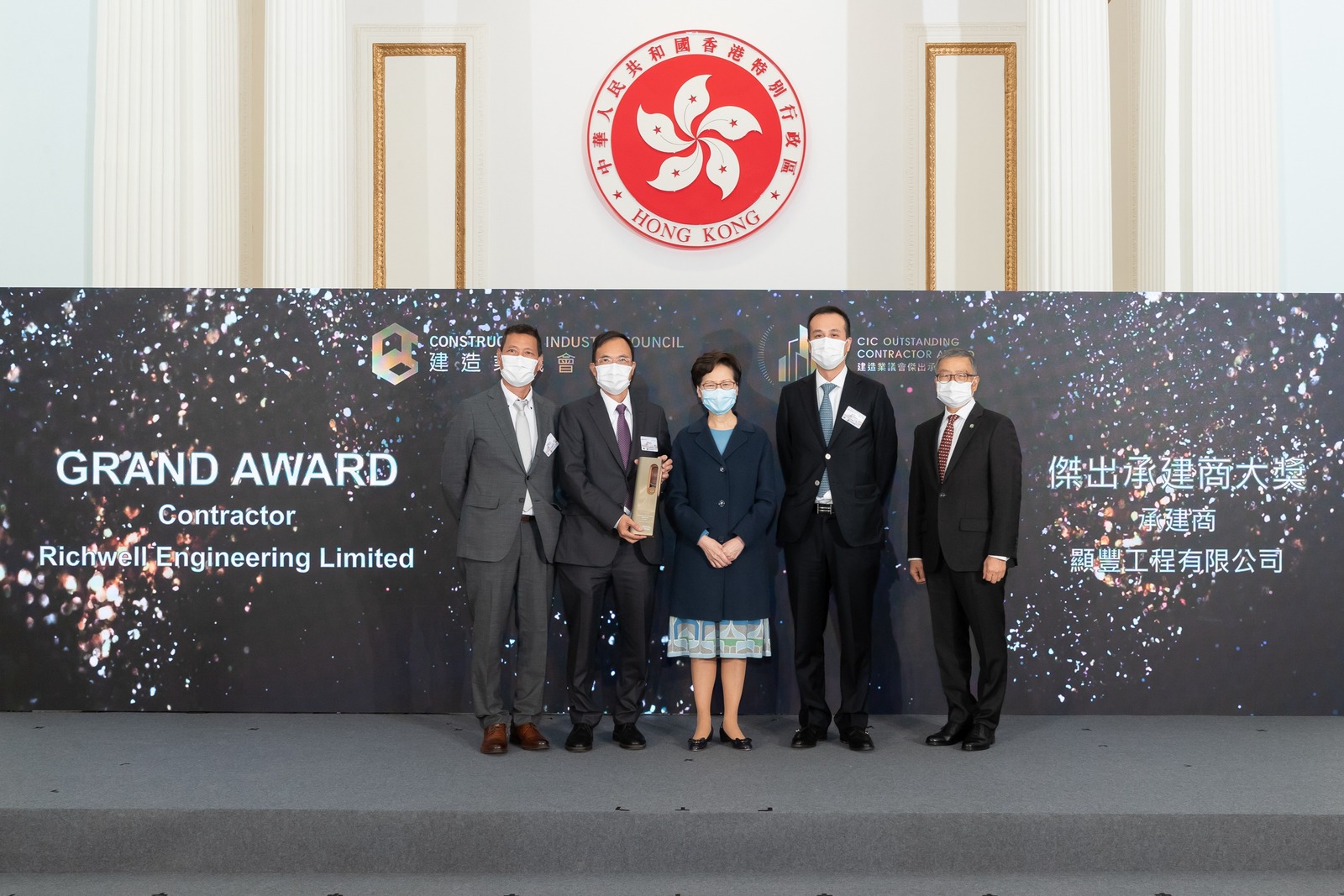 Richwell Engineering Limited - The Winner of Outstanding Contractor Award (Contractor Category)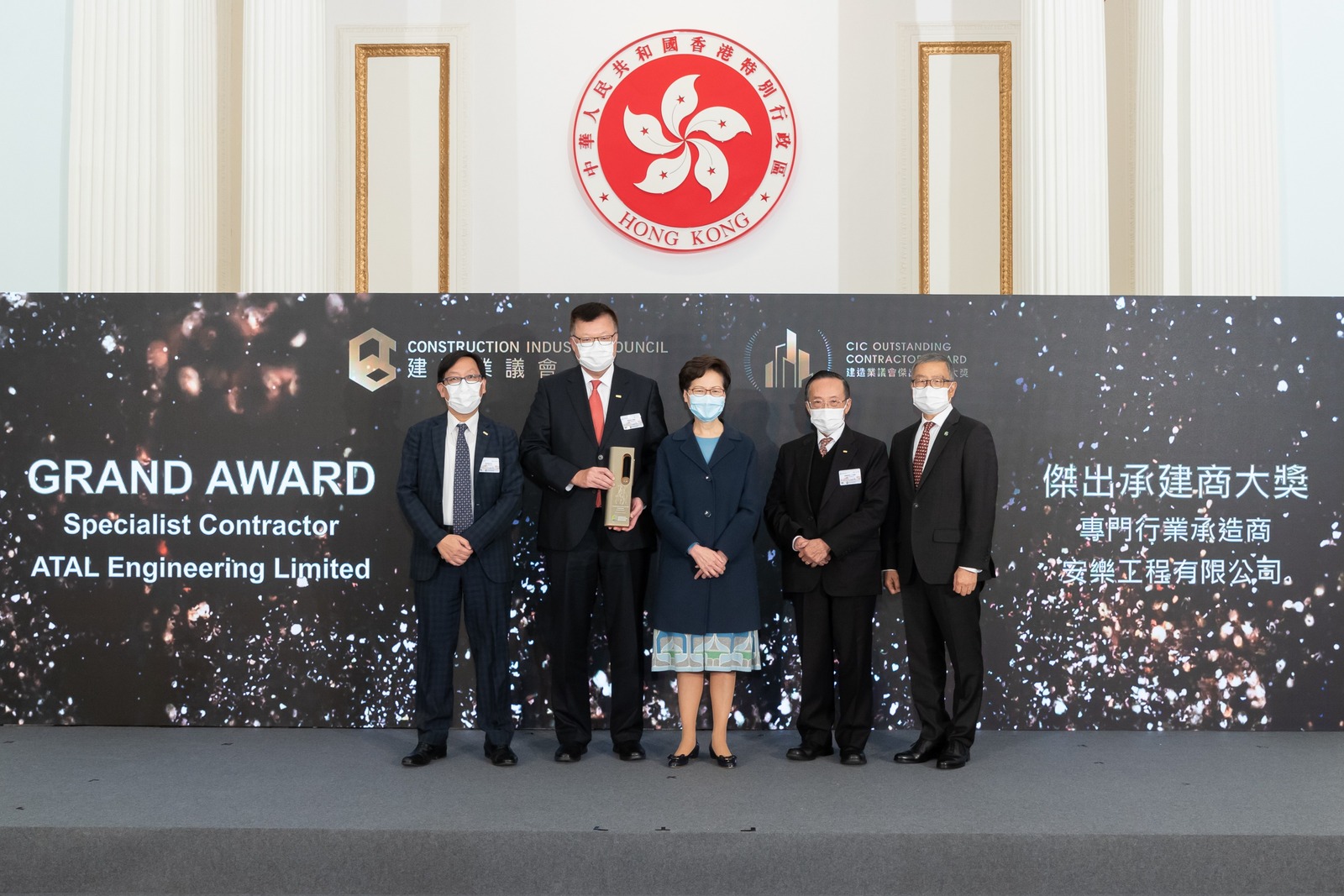 ATAL Engineering Limited - The Winner of Outstanding Contractor Award (Specialist Contractor Category)
Last Updated: 2022-01-21 20:45:23