Skip to main content
Construction Workers Festival 2021 – Webinar on "Road To Construction Professional"
Construction Workers Festival 2021 – Webinar on "Road To Construction Professional"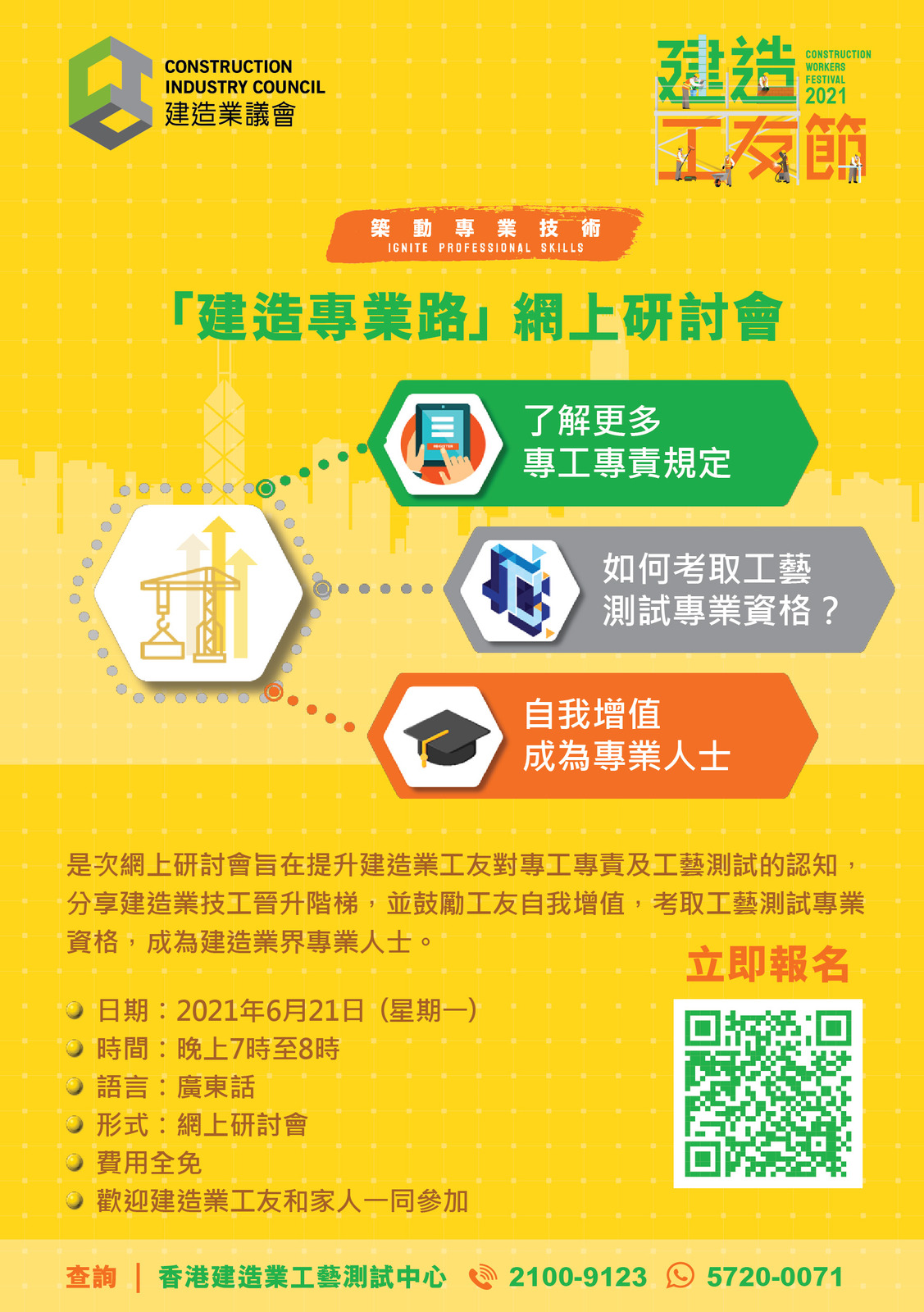 The webinar aims to increase workers' understanding on the Designated Workers for Designated Skills ("DWDS") Provision and Trade Testing, share information about the career development path, as well as to encourage workers to get trade test professional qualification, upgrade themselves to become a construction professional.
Date: 21 June 2021 (Monday)
Time: 7pm - 8pm
Language: Cantonese
Format: Webinar
Free of charge. Construction workers and their family members are welcome.


Last Updated: 2021-06-02 15:20:57