Skip to main content
CIC Construction Innovation Award 2019 Launching Ceremony
CIC Construction Innovation Award 2019 Launching Ceremony
The Award Launching Ceremony is now open. Please click HERE for registration.
Date: 20 November 2018 (Tuesday)
Time: 14:00 – 17:30
Venue: Zero Carbon Building, 8 Sheung Yuet Road, Kowloon Bay, Kowloon, Hong Kong
Language: English (NO simultaneous interpretation will be provided)
Fee: Free of charge
Remark: Seats are limited, registration is based on a first-come-first-serve basis.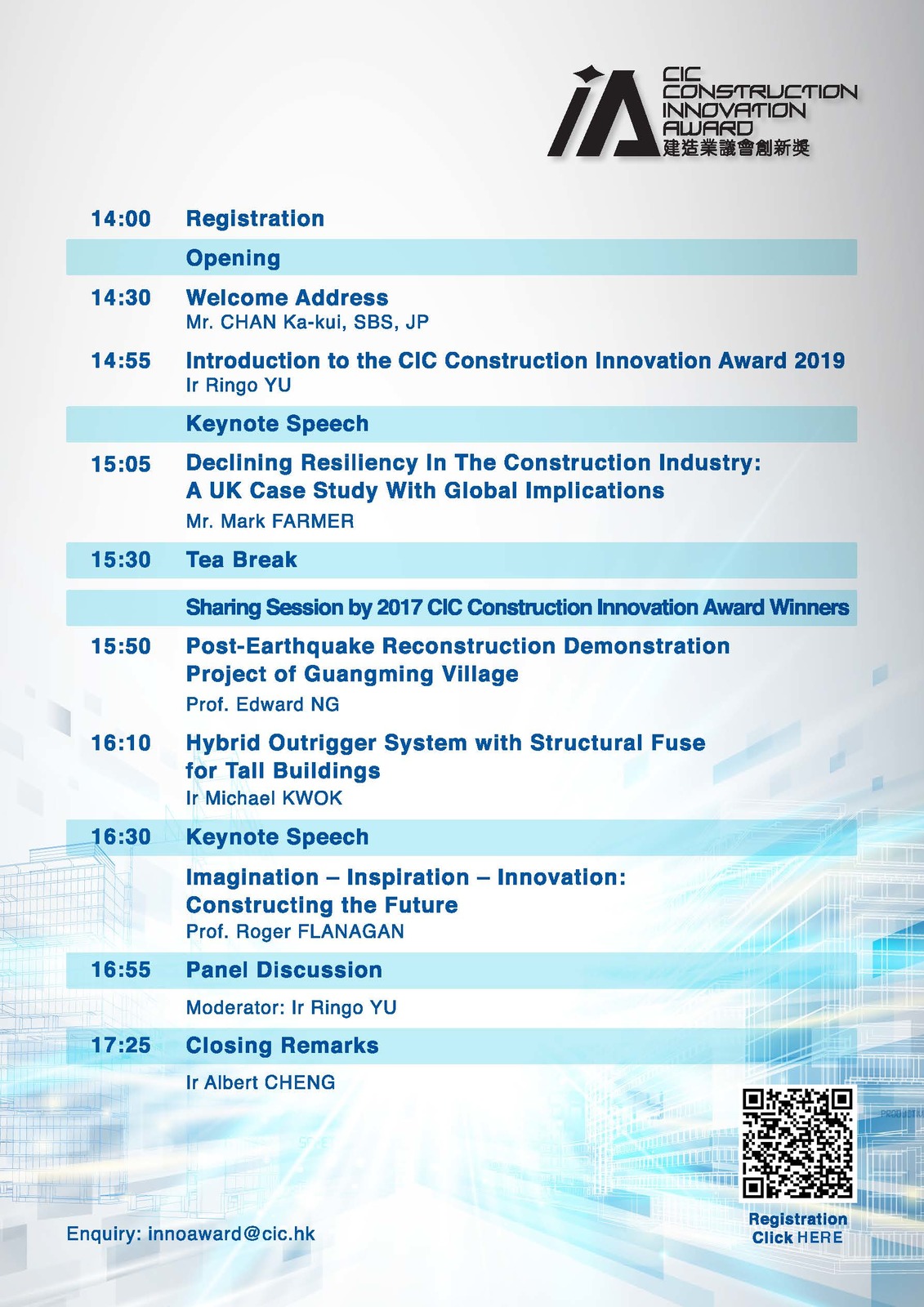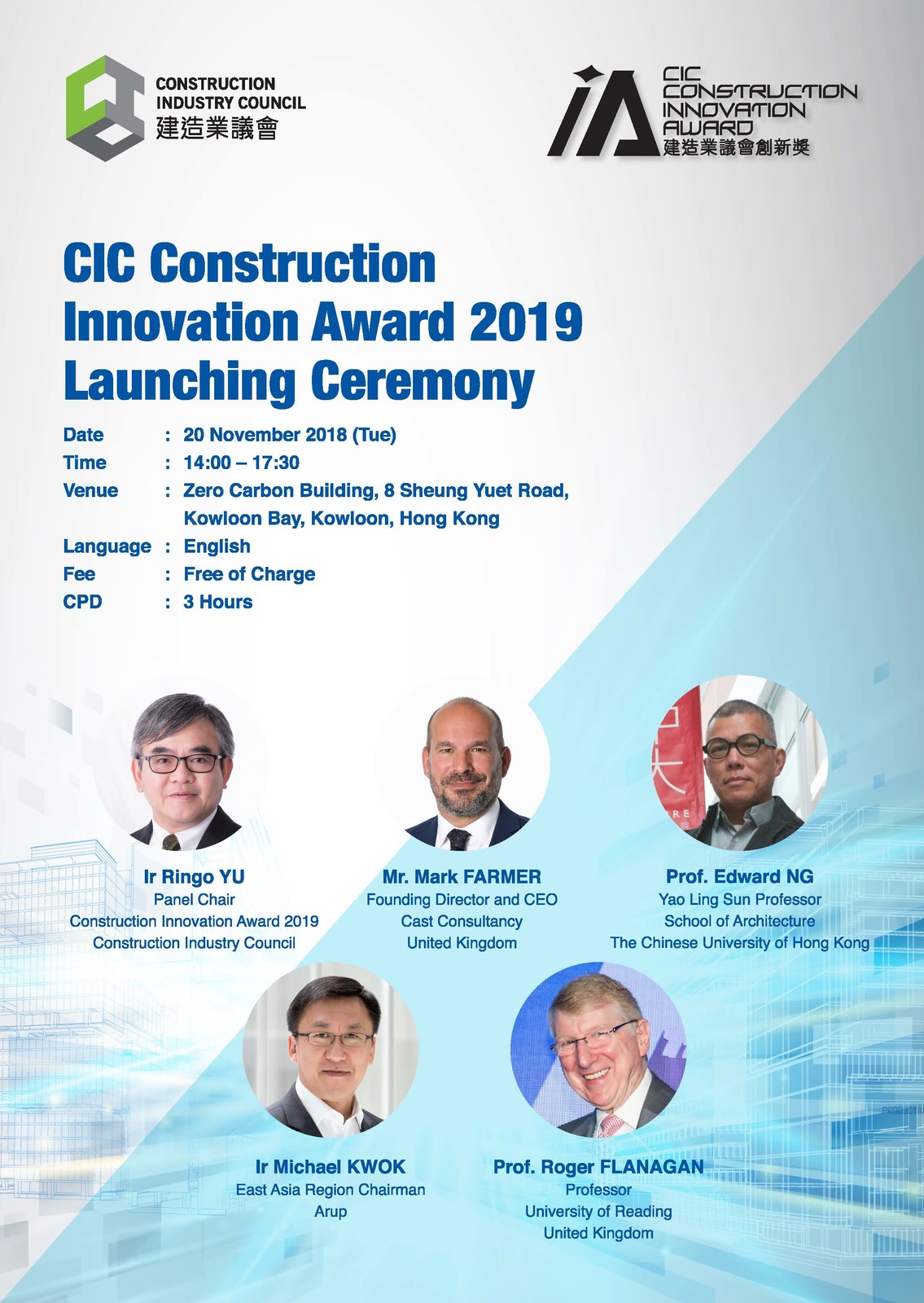 Last Updated: 2018-10-31 16:32:43